Annapolis Pub Crawl
We offer Pub Crawls in Annapolis neighborhoods that combine a historic and cultural tour with stops at our favorite bars, and pubs.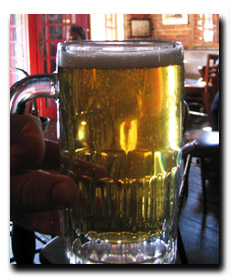 At each stop, your guide will give everyone enough time to purchase drinks, while recounting historic scandals, parties, and drinking inspired events along the way.
Throughout the Pub Crawl, your guide will test your knowledge with a series of trivia questions, giving you the opportunity to win free drinks, shots and prizes.
Ultimate Pub Crawl
Our ultimate Annapolis Pub Crawl brings together the elements of our standard version with an inclusive evening featuring drinks and food along the way. you will enjoy five drinks along with three small plate dishes at 4-5 local bars/pubs.
Please email us directly at info@foodtourcorp.com or call us at 410-248-6726 for information on how to book the Pub Crawl or Ultimate Pub Crawl for your next occasion!
Highlights
Visit 3-6 local pubs and taverns (based on the desires of your group)
Appetizers at the first pub
Full historic area "behind the scenes" tour
Can accommodate both small and large groups
Evening, happy hour, and weekend pub crawls are available
Can escort groups to dinner after the crawl, and set up reservations/price fixe deals
Annapolis Food Tour
Advance purchase
recommended, tours
sell out in advance.
For questions or other tours, please call Food Tour Corporation at
410.248.6726